Invisalign® in Charles County, MD
Conveniently located in Waldorf and serving Charles County and St. Mary's County, Sequence Orthodontics offers Invisalign® and other state-of-the-art orthodontic treatments to residents of Maryland who wish to improve their oral health by properly aligning their teeth and enhancing their smile. 

What is Invisalign®?
Invisalign® is an orthodontic treatment that provides an invisible alternative to traditional metal or ceramic braces. The Invisalign® treatment consists of a series of clear plastic aligners, custom-crafted for each patient, that resemble night guards and slowly help to straighten and shift the teeth into the proper position. Invisalign® may also be recommended for ongoing use by patients who have completed orthodontic treatment to help maintain results until teeth have settled down and finished moving.
What are the Advantages of Wearing Invisalign®?
Although alignment may take longer with Invisalign® than with traditional braces, Invisalign® offers greater convenience and ease of use while being practically invisible, allowing you to maintain a natural appearance during your treatment. The fact that the aligners are removable allows patients to enjoy all the foods they normally eat, as well as making it easier to keep teeth cleaned and flossed during treatment. Aligners may be easily cleaned with soap and water.
How Does Invisalign® Work to Align Teeth?
The Invisalign® aligner trays are replaced every two weeks, and each new aligner adjusts your teeth one step closer to the proper position, gradually shifting the teeth over time.  If after a reasonable time, Invisalign® treatment does not achieve proper alignment, our specialists may recommend regular braces to complete treatment in a timely manner.  In some cases, Invisalign® may also be recommended for patients who have completed treatment with traditional braces in order to maintain and optimize their results.
Am I a Good Candidate for Invisalign®?
Although Invisalign® is suitable for most patients, it may not be optimal for everyone. In some cases, Invisalign® may not achieve proper alignment and traditional braces may be recommended.
How Long Does the Invisalign® Treatment Last?
The length of treatment with Invisalign® varies from patient to patient, but generally, takes longer than treatment with traditional metal or ceramic braces. For most adults, Invisalign® treatment may take an average of two to three years.
Is Invisalign® Painful to Wear?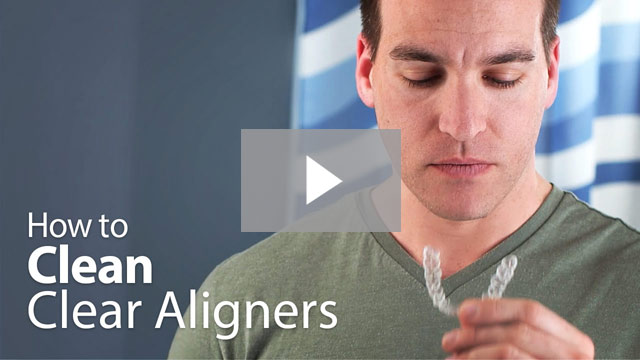 Treatment with Invisalign® may produce some soreness in the gums and jaw for a day or two after each initial fitting, but typically this treatment produces less discomfort than treatment with traditional metal or ceramic braces. Most patients report full comfort after the first few days.
Should I Choose an Orthodontist or a Dentist for Invisalign®?
Orthodontists are specialists trained in tooth movement, alignment of the teeth and bones and jaw function, while dentists are considered general practitioners providing more general oral health care. Orthodontists first complete dental school to become dentists and then attend an orthodontic program for several more years to specifically focus on tooth movement, jaw function and facial aesthetics. Although some dentists may take courses to learn how to apply Invisalign® or other types of orthodontic treatments, this is not their specialty, and they rarely possess the skill and experience of an orthodontist.
What Should I Do Next?
If you live in Charles County or St. Mary's County, Maryland, and want to straighten your teeth, but don't want to wear braces, contact our Waldorf office and schedule an appointment to discuss Invisalign® treatment by our specialists at Sequence Orthodontics.