Braces in Charles County, MD
Conveniently located in Waldorf and Leonardtown, and serving Charles County and St. Mary's County, Maryland, Sequence Orthodontics offers Braces and other orthodontic solutions to the residents of Maryland who wish to improve their smile and oral health.
What Are Braces?
Dental braces are orthodontic devices that align and straighten teeth, adjust the position of a person's bite and improve dental health. Braces may be used to correct overbites, underbites, malocclusions, crooked teeth, crowded or improperly spaced teeth and other structural or cosmetic problems affecting the teeth and jaw. Dental braces are often used in combination with other orthodontic devices to help widen the palate or jaws, or to otherwise reshape or reposition the teeth and jaws.
How Do Braces Work?
Dental braces reposition the teeth via the use of consistent applied force and pressure on the teeth. Four basic elements are traditionally used for this purpose: brackets, bonding material, archwire and ligature elastics (also called "o-rings"). Brackets are attached to teeth and held together by an archwire. When the archwire is tightened, the pressure applied to the brackets moves the teeth. In some cases, springs or rubber bands may be used to increase force or pressure in a specific direction.
What are the Advantages of Wearing Braces?
Braces are often sought to help improve one's appearance and boost self-esteem and confidence; however, the benefits that braces offer go far deeper than mere aesthetics. Proper alignment of the teeth and jaw can improve overall health by streamlining the eating and chewing process, leading to improved digestion. Straight, properly positioned teeth effectively improve one's bite, chewing function and may even improve one's ability to speak clearly. Straight teeth contribute to an overall healthy mouth, which is the gateway to overall good health. Straight teeth are easier to brush, clean and floss, while also improving the look of your smile!
What Kinds of Braces Are Available at Sequence Orthodontics?
Sequence Orthodontics offers a variety of orthodontic treatments, including an array of braces to choose from, depending on your individual needs and preferences. Prices, as well as the length of treatment, vary and may affect your choice of treatment. Metal Braces are made from a high-grade stainless steel. Metal brackets are attached to each tooth using bonding cement, then attached to a thin archwire using tiny elastics known as ligatures or o-rings. When tightened, this archwire puts pressure on the teeth to cause them to slowly move into the correct position. Ceramic Braces work much the same way as traditional braces, but the brackets are made from a clear, transparent ceramic material, making these braces less visible. Colored Braces are basically traditional metal or ceramic braces that come in cool colors for those who wish to express their personality by adding a touch of color to their smile. Invisalign® offers an alternative to metal or ceramic braces. This treatment consists of a range of clear plastic aligners, custom-made for each patient, that resemble mouth guards and slowly move teeth into the proper position. The aligners are replaced every two weeks, and may be removed for eating and cleaning, while also providing nearly invisible correction. Each new aligner adjusts your teeth one step closer to the proper position. Invisalign® may also be recommended for ongoing use by patients who have completed orthodontic treatment to help maintain results until teeth have settled down and finished moving. Clear Braces work much the same way as traditional braces, but the brackets are made from a clear, transparent ceramic material, making these braces less visible
Am I a Good Candidate for Braces?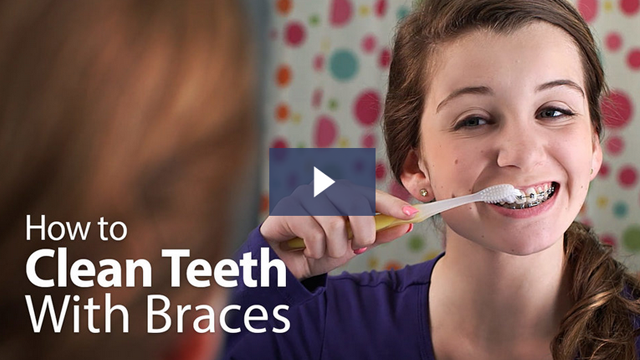 Almost anyone over the age of seven may be an ideal candidate for braces or other orthodontic treatment, though the recommended treatment will vary according to individual characteristics, such as age, gravity of the problem, budget, and lifestyle. Typically, braces are suitable for adults, teens, and children, while aligners, such as Invisalign®, are recommended for use by adults and teens.
What to Expect During Your Braces Consultation
Our staff at Sequence Orthodontics is knowledgeable and friendly, and you will be encouraged to ask any questions you may have at the initial consultation. Our team will assess your individual condition, your age, medical history and other considerations in order to help you determine the best orthodontic solution for your individual concern. Cost and duration of treatment may also be discussed at this time.
Why Choose an Orthodontist vs. a Dentist for Braces?
Orthodontists are specialists trained in tooth movement and jaw function, while dentists are considered general dental practitioners. Orthodontists must first complete dental school to become dentists and then attend an orthodontic program for several more years to specifically study tooth movement, jaw function and facial aesthetics. Although some dentists may take courses to learn how to apply Invisalign® or other types of orthodontic treatment, this is not their specialty, and they rarely have the expertise and experience of an orthodontist. Our team of specialized orthodontists will help you determine which orthodontic treatment is best suited to your particular circumstances.
Why Choose Sequence Orthodontics for Braces?
Our staff of specialists has extensive experience and expertise, and our knowledgeable and compassionate orthodontists will apply your braces and conduct the consultation, which is not the case at many other practices.
What Should I Do Next?
If you live in Charles County or St. Mary's County, Maryland and want to improve your appearance and oral health by straightening your teeth, contact our Waldorf or Leonardtown office to schedule an appointment at Sequence Orthodontics, where our friendly staff will be happy to assist you.