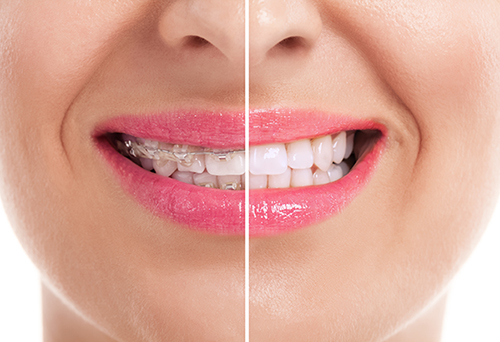 Your smile says a lot about you, and it is often the first thing that people notice about your appearance. For these reasons, many people want to improve their smile. This could mean straightening the teeth, replacing missing teeth, or correcting the alignment of the jaw. If you need any of these or other issues corrected to improve your smile, the first step is finding a good orthodontist. An orthodontist is specially trained to improve the position of the teeth and can help you achieve a beautiful smile using a number of techniques.
What's in A Smile?
Often the first thing people notice about you, your smile is a critical component of how people perceive you. A warm, genuine smile creates a comfortable and welcoming environment, and a beaming, confident smile radiates warmth, creating a great first impression and allowing people to feel at ease. Your smile even transmits confidence and professionalism in the workplace. A smile can show so much, but many people shy away from sharing this expression if they are insecure and self-conscious about the appearance of their teeth. No matter what concerns you have about your smile, an orthodontist can help.
What Can an Orthodontist Do for Me?
An orthodontist is a dentist that specializes in the diagnosis, prevention, and treatment of dental and facial irregularities. They are responsible for correcting jaw alignment and straightening teeth through the use of corrective procedures and appliances, such as braces. Common issues orthodontists treat include:
Overcrowding – Arguably the most common issue orthodontists see, overcrowding is when teeth are too close together and overlap in the jaw. Suggested treatment may include braces or retainers to space out teeth and realign them.
Underbites – Misalignments of the jaws can cause the lower jaw to stick out from the bottom of the mouth. Underbites can cause issues with tooth overlapping, staining, and bacteria caught between teeth.
Issues resulting from tooth loss – If you are older and experiencing a weakening in your teeth or tooth loss, you may be looking for a solution. Dentures can be uncomfortable and sometimes unsanitary, in which case an orthodontist can help in replacing lost teeth with dental implants.
Sequence Orthodontics is proud to offer procedures and corrective treatment for a variety of orthodontic conditions to the Charles and St. Mary's counties. If you are concerned that you may have one or more of these issues and are interested in learning more information, contact our offices today.